10 FMCG Trends and Tips 2017
Published on:
12 Jan 2017
1: Cheer up, we are all going to get slimmer and healthier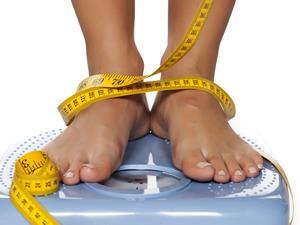 Britain is the fattest country in Europe, but thanks to a combination of state intervention, consumer trends and industry efforts, the UK is going on a health kick.
Health is a "hot topic" that has "strong government backing" says Matt Lee, director at shopper media agency Capture. "The sugar tax will continue to be addressed by brands, and more brands will launch free-from or better-for-you versions of their products."
That focus by the government, and brands themselves, means tackling obesity is no longer an "individual effort, involving calorie-restricting diets that can be impossible to sustain" says Steven Novick, founder of sustainably sourced restaurant, Farmstand. "As we focus on educating people and see a collective shift in perception, we will become much healthier and a decline in obesity levels will follow."
Brits could also eat less as "smaller portion packs will be brought to market, giving consumers more options, and manufacturers new revenue streams," predicts Tetra Pak MD Stefan Fageräng. And even the nemesis of the dieter, the takeaway, is slimming down thanks to services such as Deliveroo offering heathier choices, causing "the takeaway market to evolve so consumers can now enjoy healthy food, like sushi, delivered to their door," says Josh Magidson, MD of 'clean' Chinese restaurant Zing Zing.
2: Lager will make a comeback as the cider rush slows down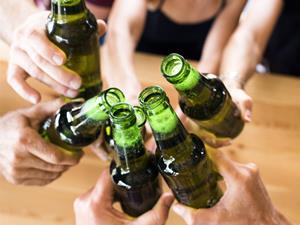 In recent years Carling, Heineken, AB InBev and more have diverted energy and investment away from lager and into cider. But in September Stella Cidre had £23m wiped off its cider portfolio when a third of its fruit-flavoured SKUs were delisted by the supermarkets. And in November, Carlsberg's Somersby cider and Carling's British Cider were also axed from the major supermarkets.
"As the major international brewers reduce their focus on cider, their attention will drift back to their heartland of beer," believes Toby Magill, head of BWS at IRI. And there is a lot of innovation already going on. Skinny Brands launched a low-cal lager into Morrisons endorsed by WeightWatchers. And Jamie Fleming, head of copy at Purple Creative, predicts a rise in "unpasteurised" lager, which has "a fresher, fuller flavour".
There is also heavy investment taking place to "improve the quality of non-alcoholic beer, with some success," says Francois Sonneville, senior analyst for beverages at Rabobank. "This has a sound rationale as margins on non-alcoholic beer are generally higher, as the lower economies of scale are offset by lower taxes."
3: Brexit will wreak havoc but also create opportunities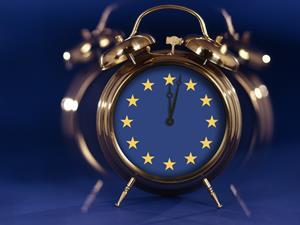 "2017 is likely to be the year we see the grocery market return to more substantial growth," says Fraser McKevitt, head of retail and consumer insight at Kantar Worldpanel. "On the face of it, this is great news. However, whether sales increases driven primarily by inflation are a meaningful improvement is up for debate. It will be interesting to see how much of the cost of inflation is passed on to consumers. The battle between retailers is so intense, nobody wants to be the first to increase their prices ahead of the market, so we're likely to see the grocers taking steps to prevent substantial inflation from making itself felt for as long as they can.
The "quality and consistency" of food could also be "vulnerable" adds Jessica Burt, food & beverage lawyer at Mills & Reeve. "Producers need to keep product checks up to date and have good continuity arrangements for secondary suppliers. And producers heavily reliant on agency workers need to ensure an adequate workforce is available to meet contracts.
As well as export opportunities from the weaker pound, there are other potential benefits, says Trefor Griffith, head of food and beverage at Grant Thornton. "As seen in the last recession, some companies struggled, but others emerged stronger. Challenge creates a platform for change, opportunity and innovation. The sector needs to ensure the pressures presented by Brexit do not stifle that vital ability to innovate. This is an area that is much less talked about than export, but has huge potential benefits."
4: Promotions will come back by offering prizes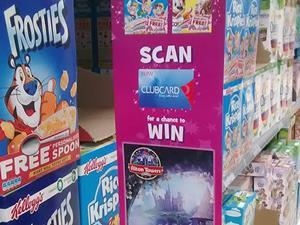 In 2016 promotions were all but ditched by the mults for EDLP, but 2017 will see them return, predicts Chris Baldwin, director of consumer programmes at Sodexo Benefits and Rewards Services - although competitions will replace bogofs. "Instead of wasting their marketing budget, retailers will divert funds away from price cutting into engaging promotional marketing in 2017," he says. "Our research proves the appetite for promotions is stronger than ever, with 70% (of a 2,000-strong sample of UK shoppers) entering prize draws, and 68% entering a brand competition in 2016. So there may still be a price reduction element, but by encouraging the shopper to engage on social media or via a website, brands can re-engage with customers and turn short-term spikes into long-term buying behaviour."
5: The big four will recover while the discounters begin to plateau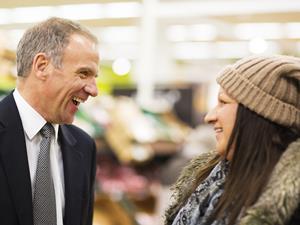 Aldi and Lidl have run riot in recent years while the major multiples staggered, but in 2017 this will start to change as their sales continue to slow down and the big four continue to fight back.
Although there is "no doubt discounters will continue to see some growth in 2017, we've seen growth slow in recent weeks and it is likely there will be a ceiling for growth due to the store size and level of offering," says Matt Lee, director at shopper media agency Capture.
"The major supermarkets are placing more and more emphasis on their own-label offering to steal back some growth from discounters and the strategy is starting to work - Tesco recently reported its fastest growth in three years driven by own-label lines."
He also says as Brexit "forces the prices of many fmcg goods up, shoppers will demand more affordable or value-for-money products from reputable brands they can trust.
"This is where the major supermarkets will fare best versus the discounters, which have yet to gain shopper confidence in lesser known branded goods they offer."
Mike Watkins, head of retailer and business insight at Nielsen, says their rapid expansion will mean the discounters will still grow, however. "Despite a slight drop in growth rates towards the end of 2016, the discounters should see towards 10% growth in 2017, mainly off the back of a slate of new store openings, which will help them attract more shoppers, more often."
As for the "rest of the grocery multiples", they will see "around 1.5% growth, mainly due to price inflation and the continuing recovery of the big four, which will successfully play on their wider product ranges and develop the in-store shopping experience to make things easier for consumers. Consequently, the total market will rise around 2%."
6: Licensing will become more grown up as the market matures
Licensing only started to appear regularly in the 1950s, but according to LIMA it's now a quarter-trillion-dollar industry. And it keeps growing. Especially in the UK, which has just overtaken Japan to become the second largest market for licensed products in the world (behind the US). Now it is maturing in every sense of the word, by targeting adults.
"We are seeing a whole array of new licensed goods entering the market that are aimed at 'grown-ups'," says LIMA MD Kelvyn Gardner.
"These include Game of Thrones beer and a multitude of paraphernalia associated with 50 Shades of Grey, including red and white wine and chocolates. This development expands the possibilities for producers and brands alike and is sure to continue next year."
There are "many reasons behind licensing's new-found maturity, he says. "As well as the industry being young and having a huge scope for change, there is no longer as much stigma attached to adults wanting food, drink, clothes labelled by their favourite brand, TV show or video game, so expect more licensed goods to cater to a more grown up customer base in 2017."
Not all as grown up as 50 Shades of Grey, perhaps, but the additional focus could be "noticeable" for food and drink, he adds, as historically the "licensing focus there has always been on the tastes of children, for example, Spider-Man cakes, Minions sweets and Star Wars chocolate."
7: Co-op will bring back the divi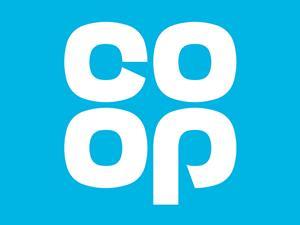 It was only two years ago that the Co-op was in crisis, but now the headlines are about comebacks, rather than chaos. Symbolising the new start was the return of its classic cloverleaf logo but the changes beneath the surface were arguably more significant, not least the groundbreaking 5:1 loyalty scheme that rewarded members with 5% cashback and a 1% charitable donation, for every own-label product they purchased. Described by the Co-op as "the biggest thing to happen to our Co-op for 25 years", questions were raised over whether this reward scheme replaced the dividend that disappeared in 2013. But this was emphatically denied by CEO Richard Pennycook. And if the Co-op's Rescue, Rebuild and Renew strategy keeps going to plan, the dividend will return at the end of 2017, capping off a seriously impressive return to form.
8: More delicious and exotic products will head out of Africa to UK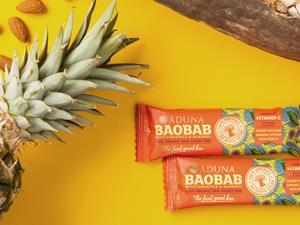 Mintel says Africa will be one of the biggest consumer trends in Europe for 2017. Why? Its "indigenous products" deliver a "winning combination of authenticity, provenance and exoticism across food and drink". It also notes a "41% increase in global launches of food and drink products containing African ingredients" since 2011. So it's easy to see why Andrew Hunt, MD & co-founder of African 'superfoods' business Aduna, is optimistic about 2017. "Our ingredients and brand are poised to hit the mainstream and we will be launching a major new Africa-inspired product line in 2017 - with major benefits for small producers," he says. And it's not just Aduna. Other African or Africa-inspired food brands are also making waves in UK grocery including Chika's Snacks (in Waitrose & WH Smith), Love Chin Chin (Asda), Bim's Kitchen (Whole Foods Market) and Nigeria's Star Beer (sold in Tesco).
9: The rise of the flexitarian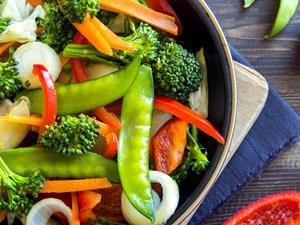 Some 35% of UK consumers already claim to be semi-vegetarian, aka flexitarians, according to Mintel, while further research by Forum for the Future claims this figure will increase by 10% in 2017, leaving almost half the UK opting for vegetables over meat on a regular basis. "A growing awareness about production processes, provenance and sustainability means what was once a niche diet is now being taken up by consumers, not only to feel healthier but also live more ethically," says Freshtime MD Mark Newton. "Flexitarianism offers an opportunity to reduce the amount of meat steadily, if you're not ready to give it up all at once. And benefits include less expensive grocery bills and a decrease in your carbon footprint."
10: More connections will make everything more convenient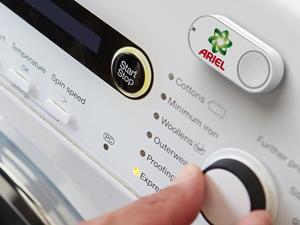 The introduction of Amazon Echo and the Amazon Dash button means "futuristic technology is now tapping into platforms that are already a well-oiled part of our daily lives" says Alicia Mellish, MD at Stir PR. "Echo can collate lists of groceries for the weekly shop as and when we think of them, all by simply addressing the personal assistant Alexa. Amazon is changing how consumers shop. And I think consumers are ready and willing to be changed."
Dash is also likely to be embraced by more brands, but it's not just Amazon playing in the field dubbed the internet of things. "Further 'dash' buttons and competition between retailers to develop services and drive convenience for consumers will see connected living embedded in our day-to- lives.
You might also be interested in...